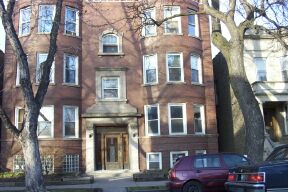 The Albany Consensus is a housing cooperative in Chicago's Logan Square neighborhood. We are located at 2423 - 2425 N Albany Ave. We have a small, tight membership.
Our block is the site of Chicago's first Home Zone.
The cooperative was founded 30+ years ago and has flourished ever since.
(some instructions about getting to our back gate)
Please read this if you are inquiring about vacancies. Also check out Chicago Co-Op.net for more on Chicago-area cooperative housing.
You can reach us by emailing info -a-t- albanyconsensus.org